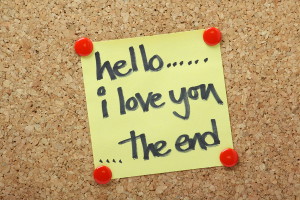 viagra usa online I Love You" width="300″ height="200″ />What's Flash Fiction? Isn't that my blog, discount cialis or  your blog, or millions of other blogs on the web nowadays?
Not exactly. Flash Fiction, although short pieces of written material, is still story telling. What that means can, and is, vague and many bloggers may have potential flash fiction pieces in their material and don't realize it. Consider one definition I found:
Wikipedia – Flash fiction is a style of fictional literature or fiction of extreme brevity.  There is no widely accepted definition of the length of the category. Some self-described markets for flash fiction impose caps as low as three hundred words, while others consider stories as long as a thousand words to be flash fiction.
Still not sure what flash fiction is? You're not alone. When I think of what flash fiction is, I think of a shadow along the wall that is unclear in detail, but heck, you know it comes from something tangible, concrete and composed of recognizable detail. I know I have a piece of flash fiction when my story is bigger in my head, but comes out short and sweet on paper.
For additional details and some nice, succinct explanation, I suggest you visit Jason Gurley's site: Flash What? A Quick Look at Flash Fiction
If you don't have time to read those novels, or much of anything else, you might want to check out Every Day Fiction. They offer Short Fiction in your inbox, daily!
For a sample of my flash fiction pieces, pull down my Flash Fiction menu and click on a few.
Happy Writing and Reading!