My Writing Process Blog Tour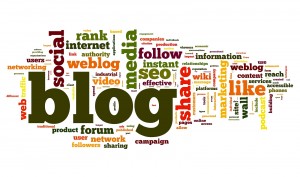 This site is your next stop along the Writing Process Blog Tour. I hope you've picked up some great pointers, feel a growing camaraderie with writers you might not have met otherwise and don't feel quite so isolated as many of us writers tend to be while following our creative journeys. I don't profess to have the answers to all your burning questions but for a laugh and a little nudge in many things writing, check out my blog below and my other blogs entitled A COOK'S GUIDE TO WRITING. As I often do, I find odd and unique ways to combine things that I love and, if anything, you might at least get a chuckle out of a few of them.

Thanks to Wendy Terrien for inviting me to participate in a fun tour-de-force of fellow writers! Check out her website if you came across mine from a different path to get a taste of her YA novel, THE RAMPART GUARDS that she has in the works, along with her blogs and book reviews. Wendy and I met at the Pikes Peak Writers Conference a couple years ago and it must have been kismet since she and I noticed we kept passing each other between presentations and eventually were introduced by a fellow writer. She's a kick to hang out with and I'm convinced that she was a stand-up comedian in a previous life. She also has a refreshing way of putting her own spin on things that either raises an eyebrow, the corners of your mouth, or both!
Onto the questions and the reason you've stopped by …
#1 What am I working on?
Everything. No, really, I write a little bit of everything. I love flash fiction, have done a short story series based on an intersection in downtown Denver called THE CORNER and I have written three of a planned five novel Urban Fantasy series, THE WEIR CHRONICLES. Its what staved off the boredom while recovering from knee surgery (or to avoid killing my teenage son, but let's stick with that surgery thing). I still have my sanity (he's still breathing), so my instincts served me well. The first novel in the WEIR series, FADE TO BLACK, has survived the Purple Pen of Death with an awesome freelance editor by the name of Steve Parolini at Novel Doctor and it is currently in the hands of fellow writer friends and beta readers. If everything sticks to plan, it will be self-published in early-to-mid fall, 2014. Drafts of novels two and three are completed and I hope to make the books available within a few short months of each other.
#2 How does my work differ from others of its genre?
I think of myself as a hybrid speculative fiction writer. I have been a fan of Fantasy and Science Fiction all my life and my Urban Fantasy series successfully marries the two worlds in the best of ways. To quote one of my characters, "What is science if not the ability to see magical things in a different way?" In my series the protagonist gets his magical powers from my knowledge of earth and space physics. His race is dying out, and along with it their magic. In this day and age, it felt natural that even magical beings might turn to modern science to combat the d-evolution of their species. It's a reoccurring theme carried out across the entire five book series. My protagonist not only fends off the bad guys and their magic, but he gets slammed with science gumming up his special abilities as well. In the end, I like to think that I respect the intelligence of all fans of speculative fiction while giving them one fun ride.
#3 Why do I write what I do?
Seems as though I've already answered that in #2! To sum it up, I simply write what intrigues me and what I like to read. I also write how I like to read. Chapters that end with a punch, suspense or a cliff hanger. If I wouldn't turn the page, dying to start the next chapter late at night, why would my readers? I use short chapters to tell my stories. Quick reads that tease and wet your appetite but leave you wanting for more. I've been told I create characters you'd like to curl up on a couch next to and spend some time getting to know better, flawed and scarred as they are. My dog ignores me as I sit at my computer and actually cry, laugh out loud, chuckle  and go through a dozen other emotions while writing dialogue and scenes. Not everyone may go through the same emotions when they read it, but I figure the odds are in my favor that if I've done my job, more than a few will get there.
#4 How does my writing process work?
I have tried planning and plotting in advance or first writing the action scenes then gluing it together. I've attempted to use sticky notes, notebooks with diagrams and graphic organizers with highlighters – such lovely shades of highlighters! That works for a slew of other writers. They've said so. I've sat in their audiences and heard them share their process. But I've discovered that's not me. When I wrote my first novel, I sat down and started at the beginning and didn't finish until 59 days later with "The End." I had what equated to over 600 pages of a novel. I wrote the second novel while editing the first one. That ended three months later with not quite the girth of the first novel, but close to it. I took a creative writing course at that point since writing appeared to be cheaper than therapy and an inexpensive pasttime (it also kept me from grabbing sharp objects when the little bugger was in my sights). The class was a huge boost in my confidence. Up until then, I thought I only had this single story, a very lengthy story, and that's all I could write. The class forced me out of my comfort zone and proved that I could stretch myself and the craft. Of course because of my process, most of my time is spent in editing – lots and lots of editing.
Well, I'm out of space and words, or at least I should be. Be sure to check out these upcoming, awesome writers in the next leg of this blog tour and happy writing!
Coming May 5th  to the Writing Process Blog Tour: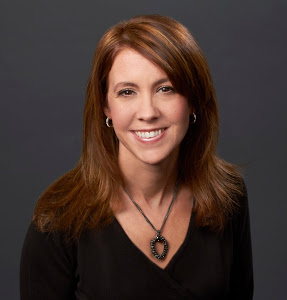 Kristi Helvig is a Ph.D. Clinical Psychologist turned sci-fi/fantasy writer. You can find her musing about space monkeys, Star Trek, and other random topics on her blog. Kristi resides in sunny Colorado with her hubby, kids, and behaviorally-challenged dogs. Her debut YA SciFi novel, BURN OUT hit bookstores April 8th. Learn more about her and her novel @ www.kristihelvig.com/blog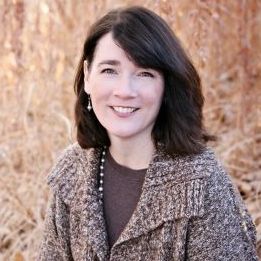 Corinne OFlynn writes all kinds of things from flash fiction to essays to novels. She loves writing Young Adult, especially when it has dark edges and fantasy elements. She wrote her first novel, a YA fantasy, THE EXPATRIATES, as a "pantser" and soon realized (over the course of many, many, *many* drafts) that outlining was invented with people like her in mind. Now an avowed "plotter" she's excited about completing her second novel, a YA contemporary witch murder mystery, COVENTRY TOWN, in what felt like a fraction of the time. By day, she runs a non-profit organization in Colorado and spends as much time as she can with books. You can reach her @ www.corinneoflynn.com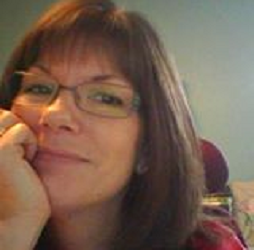 Shawn McGuire started writing after seeing the first Star Wars movie (that's episode IV) as a kid: she couldn't wait for the next one so wrote her own episodes. Sadly, those notebooks are long lost. Many years later, she is about to release her debut YA novel, STICKS AND STONES, the first in a planned five book series. She grew up in the beautiful Mississippi River town of Winona, Minnesota and after graduating college moved to the Milwaukee area of Wisconsin where she lived for many years. She and her family now call Colorado home and when not writing or reading, Shawn enjoys cooking and baking, crafts, interior decorating, and spending time hiking and camping in the spectacular Rocky Mountains. Check out Shawn @ www.Shawn-McGuire.com